How many officers should the Chicago Police Dept. (CPD) have, and where? That question arose recently among members of both a mayoral transition team and the nascent public safety commission.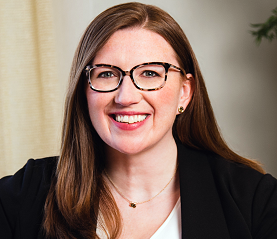 CCPSA Commissioner Yvette Loizon. Photo: city of Chicago.
In July of 2023, the administration of Mayor Brandon Johnson issued a document titled "Transition Team Report to Mayor Brandon Johnson." The report came from a group of 400 people that Mayor Johnson recruited to recommend "how to make Chicago stronger, safer, and better."
Embedded in the report's 233 pages is a recommendation that the administration conduct a workforce allocation study for CPD—urging the administration to figure out how many officers the department should have, and where it should have them.
The transition report recommends a study that "incorporates an analysis of 911 calls to evaluate demands on officer time [and] develops a mathematical model for staffing determinations."
That recommendation echoes comments by Yvette Loizon, a member Chicago's Community Commission on Public Safety and Accountability, which began work in 2022. Loizon's comments came from a May 25, 2023 public meeting of the commission.
In this Inside Chicago Government audio, Loizon made a revelation—and expressed a concern—about a CPD workforce allocation study. In doing so, Loizon recalled the fatal May 6 shooting of Officer Aréanah Preston—to which police did not respond until 30 minutes after a ShotSpotter alert.
Length 6.8 minutes.
Music: "I Know U Know Why" by Spiedkiks
Copyright 2014 (CC BY-SA).
Standard audio:
2023 mayoral transition report: